A bear market has historically been the best period of time to invest in assets and make massive profits. The cryptocurrency industry has suffered a massive correction as BTC, the frontrunner in the sector saw a dip in price from around $69,045 last year to $21,215 at the time of writing. Several top tokens have followed the same path, creating a divide among investors.
While a part of them are confused and in fear due to the recent negative incidents in the industry, a majority of investors have been looking to buy many tokens at a much-discounted price. Several organizations and institutional investors, too, have been publicly buying millions of dollars worth of these digital assets, while simultaneously investing in their growth.
Apart from cryptos, participating in a promising project with good fundamentals and a team from its inception can also be a great way to diversify one's portfolio during a bear market. ICOs are leveraged by many to do the same.
What is an ICO?
An ICO is the blockchain version of a stock market's IPO. Several companies or individuals have great ideas that they wish to actualize in the form of a cryptocurrency project. For such entities, an ICO is arranged where people can invest in the project before its proper launch.
In simple words, a company seeking funds from investors for a particular amount of tokens in return for building their project is called an ICO. These tokens that are rewarded to investors of the ICO go on to become the native currency of the project after it is built.
While the number of ICOs and investors interested in them has gone down in recent months, it is still a good option to get into good projects in their initial phase.
In order to find promising ICOs, it is essential to research the team, community, and concept of the project and to verify if it really is authentic. Several ICOs turn out to be scams, as the concept is a grey area within the industry. Listed below are some popular options that have been gaining major traction in recent weeks:
3 Best Upcoming ICO Options
1. Posschain
Created by a team comprising of some of the best and highly experienced professionals from the tech industry, Posschain can be considered a high-potential project due to the concept behind it. Based in Switzerland, the project is headed by CEO and founder James Garcia, a former Ethereum employee.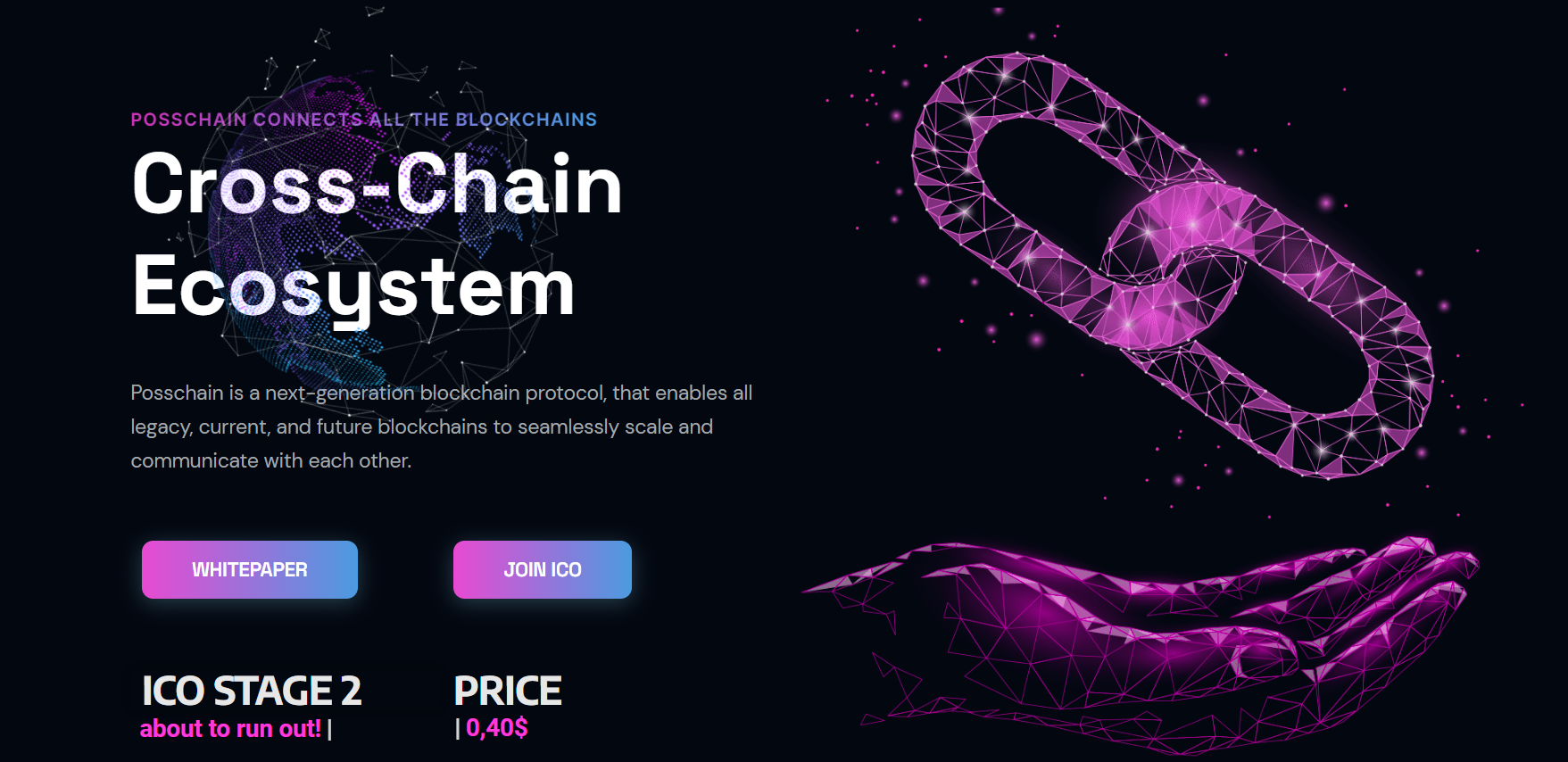 Posschain is a Multichain PoS Network that aims to solve major blockchain issues like scalability, usability, security, throughput and interoperability. An AI-controlled consensus protocol, blockchain sharding layer and simplified cross-chain communication by the project will help ease the issues mentioned above efficiently.
The project is currently at its second round and is expecting to start the third round of its ICO by 2nd August this year. The current price of the POSS token, the native currency for Posschain is $0.40, and is expected to be set at $0.60 as the third ICO round gets started.
Buy Crypto on eToro Now
Your Capital is at risk
2. Chains.com
Founded by Anderson Mccutcheon, Chain.com provides an innovative solution for user-friendly products surrounding the blockchain world. It aims to assist every aspiring investor to be able to engage and interact with Cryptocurrencies and NFTs in an easy way.
A single account created on Chains.com provides users with access to several interconnected services and products. The CHA token, hosted by Chains.com is essential for the functioning of the website. While using the Chains.com platform, users with CHA will gain benefits like token sale discounts, fee rebates and several exclusive staking features.


The CHA token currently is available for presale with a price of $0.0104 and has a hard cap requirement of 120 million tokens. The presale for Chain.com will end on 20th August 2022.
Buy Crypto on eToro Now
Your Capital is at risk
3. Veritise
This project has gained much popularity within a lesser period due to the nature of the solutions provided by its offerings. Focused on solving supply chain issues and making the process much smoother and more efficient, Veritise aims to create a strong anti-counterfeit technology.
Its application allows customers or suppliers to ensure the authenticity of products by creating a link between the material and manufacturers. The company says that goods will be handled with traceability and visibility in mind. The project is led by Cormat Stuart Lucking, and has been featured in several expos and business fests.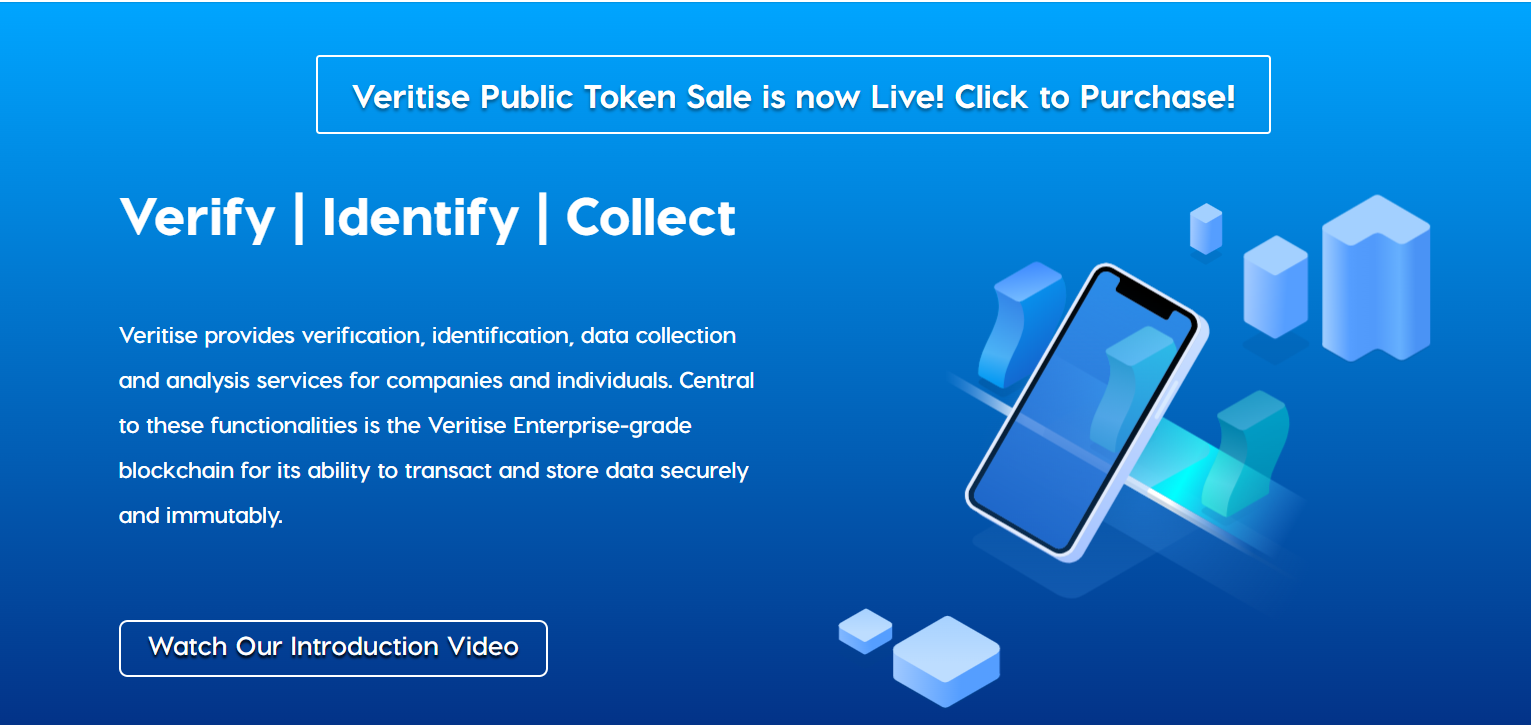 With a hard cap of 77 million tokens, the presale that started in September last year is set to end exactly a year later on 30th September 2022.
Being involved in ICOs can be a risky experience since there is a high risk involved. However, with proper research and by staying constantly updated about projects, it can be possible to generate massive returns by buying during the presale phase.
The mentioned projects have strong fundamentals and for the same reason, can be expected to do well when the bull market approaches again.
Apart from the projects mentioned above, the investors could also buy the token of Battle Infinity Metaverse game. The project is built by an Indian Team and is built with the same idea as Axie Infinity, but with a whole new outlook.
You can visit the official website of Battle Infinity to know more about the project.
Visit FCA Regulated eToro
Your Capital is at risk
Read More
Battle Infinity – New Crypto Presale
Presale Until October 2022 – 16500 BNB Hard Cap
First Fantasy Sports Metaverse Game
Play to Earn Utility – IBAT Token
Powered By Unreal Engine
CoinSniper Verified, Solid Proof Audited
Roadmap & Whitepaper at battleinfinity.io