Ethereum is a living thing. Yes, at its core there is a virtual machine (the EVM) that runs and faithfully calculates a new state from block to block, but the magic of Ethereum is that one little state machine can be shared by millions of people who might not have anything in common besides an internet connection and their own secret key. The developers, designers, artists, farmers, bankers, students, politicians, entertainers and even lawyers who use and depend on Ethereum create a living ecosystem coordinating around a core protocol, evolving and re-wiring relationships of trust, hopefully in the interest of public good.
Currently, the Ethereum expanded universe™ comprises millions of people, but there are billions of us here on earth, and it's our ambitious vision for Ethereum to have a positive impact on all of them. To reach the next billion, we must overcome many gaps in representation across cultures, nationalities, and economic classes.
This is why we launched the Fellowship Program last year.
Application Call for Cohort #2!
Today, we are ready to start our search for the second cohort of Fellows! If you are a leader committed to a project that helps Ethereum become a tool of and for the next billion – whether it is a decentralized application, a community-building initiative, or a piece of research – We're seeking a handful of changemakers that can help realize this dream, and inspire others along the way.
The 6-month, self-driven program is about finding and supporting unique and talented individuals who help to enable Ethereum's relevance and break down barriers to entry for those underrepresented people and communities that will become the future of web3.
Find more about the Fellowship Program here and apply by July 17, 2022.
Roundup for Cohort #1
As applications open for the second cohort, we would like to take a moment to celebrate the achievements of our four amazing alumni.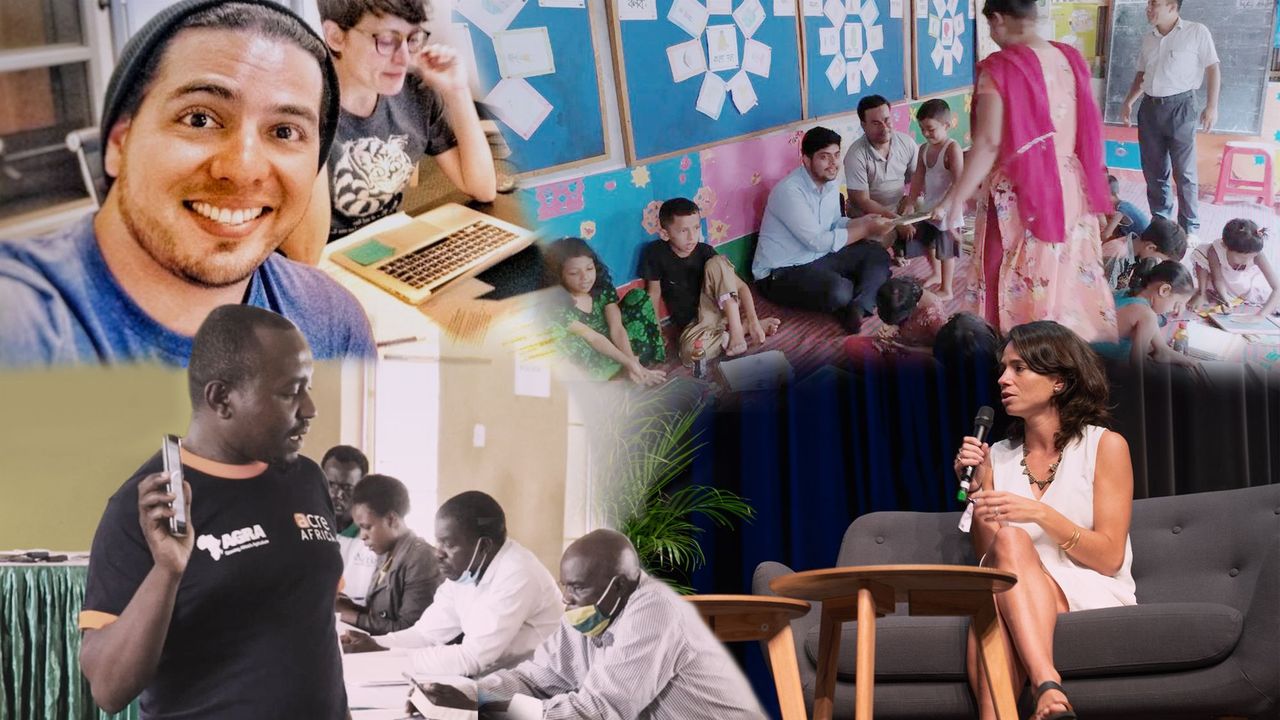 Benson Njuguna (ACRE Africa) helped implement Ethereum-based solutions to crop insurance for smallholder farmers in Kenya. Benson and his team were able to drastically shorten the processing time for insurance payout from months to days. More than 17,000 farmers were onboarded last year, and many of them received payouts soon after a bad weather event. Read more of his work here.
Chuy Cepeda (OS City) created a spanish-language Ethereum wallet app that citizens can use to hold and show government-issued IDs and documents. To implement this app, Chuy and his team are working with municipal and national governments in Latin America, in the process educating many public sector leaders who want to fight wide-spread corruption and red tape in the region with blockchain technology. He recently wrote this update on our blog.
Naroa Zurutuza (Giga) explored roles Ethereum can play in the UN's effort to connect every school to the Internet. Naroa and her team launched an NFT fundraising campaign and are also working with governments in Africa to finance school connectivity through Ethereum staking. In addition, Giga is starting to build an accounting platform where smart contracts are used to monitor/manage connectivity and to create incentives for providing connectivity.
Kuldeep Aryal (BRAC) sought to build a blockchain strategy for BRAC, one of the largest NGOs in the world. Kuldeep educated the leadership on blockchain and visited different programs and country offices to assess the needs blockchain can help address. Kuldeep has started conceptualizing a blockchain-based beneficiary ID system that works across all BRAC services.
Look out for blog posts by these Fellows in the coming weeks.
And if you think that your work can create impact in the real world too, please be sure to apply for the second cohort of the Fellowship Program by July 17, 2022.
Thank you!
Finally, we would like to thank all those who made the Program possible so far! Thanks to the Fellows, everyone who helped us identify the Fellows, all the mentors, and Ethereum conference organizers who gave a platform for the Fellows.
The program couldn't have happened without your support, and we look forward to having you meet the second cohort.