A new crypto presale, Meme Kombat (MK), features an AI-powered gaming platform with dual-function staking. It allows users to earn yields and use tokens for betting, all within a decentralized Web3 framework that prioritizes trust and transparency.
Meme Kombat, built on the Ethereum blockchain, offers AI-powered battles with iconic memecoin characters, allowing players to wager using the platform's native token, $MK.
Presale Staking and Rewards Process at Meme Kombat
For presale buyers, automatic staking is a key feature. During the Meme Kombat presale, any token purchase will instantly initiate staking for the buying wallet, kickstarting the process of earning rewards in the form of a generous APY.
These APY rewards will become visible on the Meme Kombat staking page, expected to go live within 3-4 weeks after the presale begins. However, it's important to note that rewards will accumulate during this period. To be eligible for presale staking rewards, staking wallets must restake all available tokens for at least one locking period.
After the presale concludes, all users will have the opportunity to restake their tokens and claim their presale staking rewards. The claim page will guide each user through the process of restaking their tokens, reflecting their purchased balance and any rewards earned during the presale staking period.
Users will also have the choice to withdraw their tokens from staking at this point, though this action will result in the forfeiture of any APY rewards earned during the presale, with those tokens returning to the pool for future rewards.
Staking in Meme Kombat
Staking is an important part of the Meme Kombat system. It allows users to engage in the game, earn rewards effortlessly, and bet $MK on battles.
Staking Mechanism
Users can stake their $MK tokens directly on the Meme Kombat website securely connecting their wallets. They can decide how much $MK to stake, including portions for betting. A substantial 30% of the total $MK supply is dedicated to staking and battle rewards, providing consistent incentives.
After network launch, they have the flexibility to unstake your tokens at any time, but if they restake them, there will be a locking period. This locking period lasts for 14 days, during which their tokens are locked in the staking pool, and you earn APY rewards.
They can choose to unstake your tokens at the end of the 14-day period or leave them in the pool to continue earning APY. Keep in mind that partial withdrawals from the staking pool are not supported; if they wish to withdraw, you must take out all tokens, forfeiting APY rewards.
If they decide to stake your tokens again, they will be subject to a locking period, and APY rewards will resume.
Earning Passive APY
Staking $MK offers a key benefit: the chance to earn passive Annual Percentage Yield (APY). Staked tokens naturally generate interest, rewarding users for their commitment.
This helps foster stability and lessens market fluctuations, as more users stake $MK. Additionally, passive earnings encourage ongoing engagement with the platform, extending beyond active betting on battles.
Staking For Betting
Staked $MK tokens offer more than just passive rewards; they also enable users to participate in battles within the Meme Kombat arena. Users have the flexibility to allocate a portion of their staked tokens for betting, tailoring their strategy to match their risk tolerance and gaming preferences.
Staked tokens can be used across various betting types, such as direct betting, PvP, and PvGame, offering chances to win additional $MK and other rewards. The seamless integration of staking and betting on the web-based platform ensures a smooth experience, making it easy for users to manage their tokens and engage with the game.
Watch the video above for an in-depth overview of the new crypto presale, Meme Kombat, and be sure to follow his YouTube channel for more crypto-related videos. Jacob Bury also manages a Discord community with 17,000 members, offering trading insights and updates on upcoming crypto presales.
$MK Presale and Tokenomics
The Meme Kombat Token has a total supply of 12 million tokens, with the presale allocation accounting for 6,000,000 tokens, representing 50% of the total $MK supply. The allocation of 3,600,000 tokens (30%) to staking and battle rewards reflects the project's commitment to encouraging participation and engagement.
Additionally, 1,200,000 tokens (10%) are allocated to Decentralized Exchanges (DEX), while another 1,200,000 tokens (10%) are designated for community rewards, emphasizing the project's dedication to community development.
The $MK presale is officially live!

🚶Go to our site
🤝Join our Telegram
🫶Turn on notifications

It's time to prepare for Kombat 🥷 pic.twitter.com/SrrnD6kwjm

— Meme Kombat (@Meme_Kombat) September 21, 2023
The $MK Tokenomics structure is carefully crafted to distribute tokens across essential segments, ensuring stability, growth, and engagement within the Meme Kombat ecosystem.
$MK is currently available during its presale at a price of $1.667 per token, and the staking pool is also live, offering stakers a current APY of 112%, paid out in extra $MK tokens.
Meme Kombat's Strategic Development, Experienced Leadership, and Future Plans
Meme Kombat places a strong emphasis on ensuring transparency within its ecosystem. The $MK smart contracts have successfully undergone a Coinsult audit. Additionally, the project lead for Meme Kombat has fully disclosed their identity, with plans to introduce more team members soon.
Founder Matt Whiteman brings valuable industry experience, having previously served as the Chief Operations Officer of North Technologies, a Netherlands-based NFT trading and analytics platform.
The Meme Kombat roadmap outlines the strategic development of the project, emphasizing continuous growth and community engagement. It kicks off with a presale in September 2023, offering 50% of $MK tokens to fund the platform's development.
The platform is set to officially launch in October or November 2023, marking the beginning of battles, staking, and more. Season 1 will follow immediately post-launch, introducing gameplay and community engagement, while Season 2 in December 2023 will enhance features and experiences.
Future plans include continuous upgrades, community interaction, and potential expansion with new game modes and partnerships, reflecting Meme Kombat's commitment to innovation and improvement. Take part in the $MK presale at memekombat.io.
Related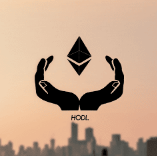 Get Educational Courses & Tutorials
Free Content & VIP Group
Jacob Crypto Bury Market Analysis Videos
Leverage Trading Signals on Bybit
Next 10x Altcoin Gems
Upcoming Presales & ICOs