Looking for the best cryptocurrency to buy now in August week 1? We have an interesting lineup for the first week of August. Let's check them out.
1. Stacks (STX)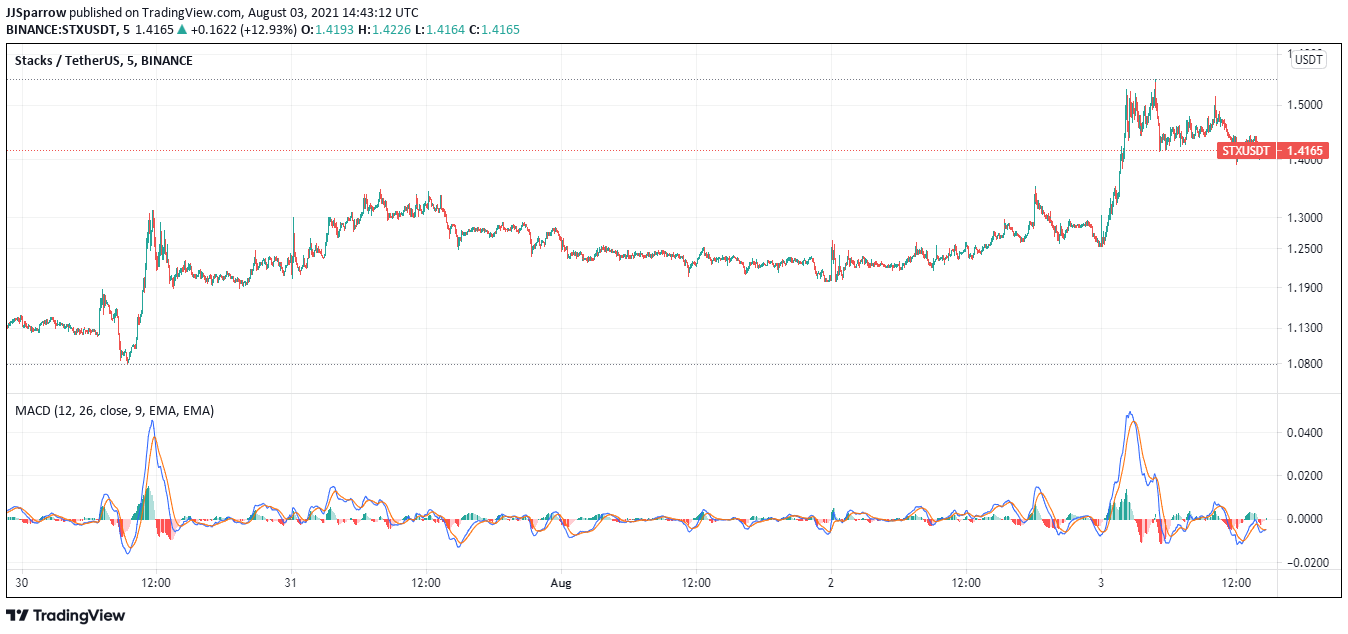 Starting off the list is STX, the native token of the layer-1 Bitcoin blockchain solution, Stacks. The price of the STX token gained 15.93% in the last 24 hours and is currently trading at $1.41.
With a market cap of $1.7billion and a solid ranking on the chart, the STX coin should definitely be considered a top cryptocurrency to buy now.
The Stacks Foundation, which governs the Stacks technology, has been actively developing the network recently. The foundation announced a few days ago that crypto firm, Blockchain.com has listed the STX token on their Exchange.
The listing includes STX-USDT, STX-USDC, and STX-USD pairs.
Last month, the Stacks Foundation also kicked off a new portal called Clarity Universe. The portal is focused on creating awareness for the Clarity smart contract language. The clarity language event is meant to mark the beginning of a new era of smart contracts on Bitcoin.
2. THORChain (RUNE)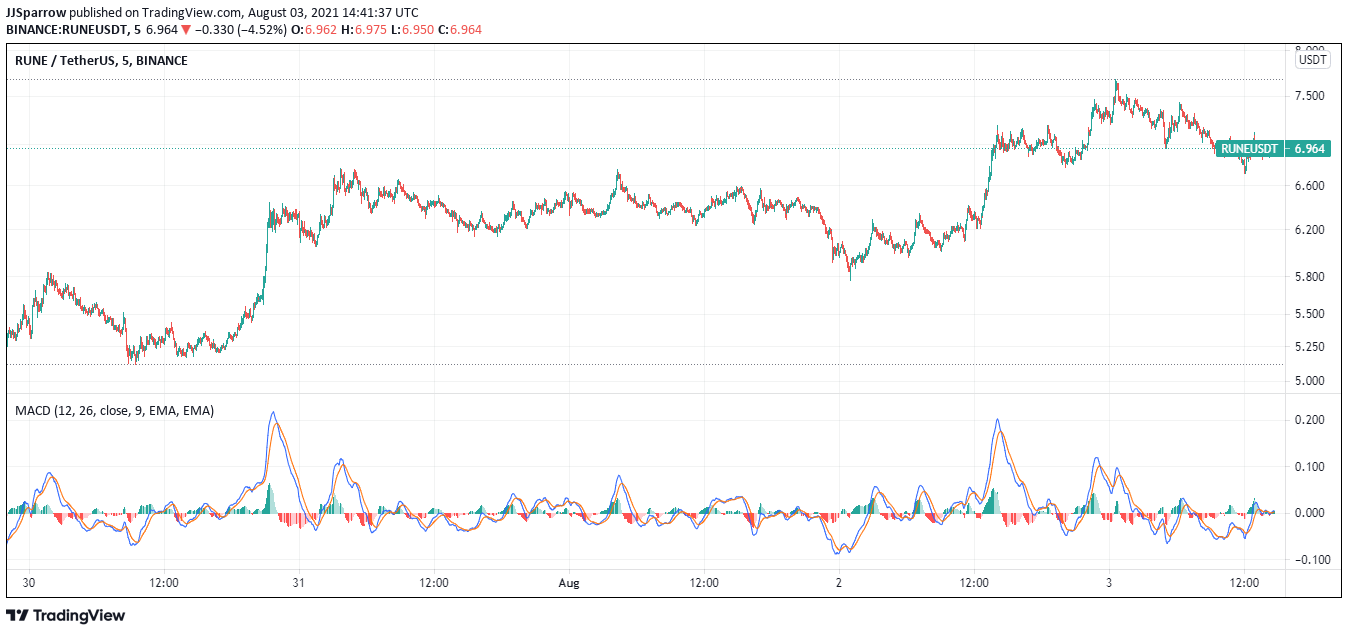 The RUNE token of the THORChain network is next on our roundup of the cryptocurrency to buy now. The asset has been on an uptrend since last week and is currently still gaining numbers.
At press time, RUNE is trading at $6.96, with the price moving up by 8.61% in the last 24 hours. RUNE is ranked at number 59 of the largest cryptocurrencies by market cap.
By the end of the year, the THORChain network worked on upgrades to transition into a multi-chain network.
Earlier this year, the network already launched its cross-chain decentralized exchange (DEX) THORSwap and its Chaosnet platform. The latest rollout is the collaboration between THORChain and decentralized finance (DeFi) protocol Synthetix. The partnership, which was announced in June, led to the ThorChain Synthetics project on THORSwap.
3. Decentraland (MANA)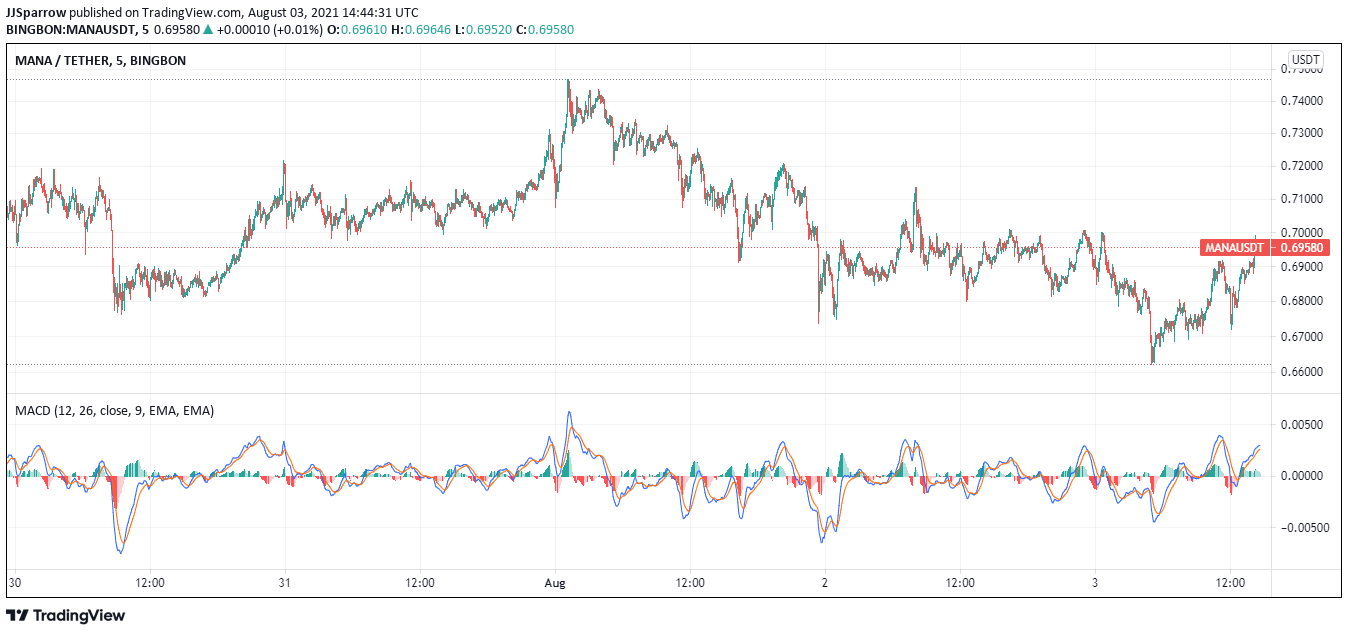 With such a strong presence in the virtual reality world, Decentraland's MANA is one major cryptocurrency to buy now.
The ERC-20 token used for governance and payment tasks on the blockchain-based game platform has a market capitalization of about $1.2 billion. MANA ranks among the top 70 most valuable cryptocurrencies on the market.
Although MANA is currently down by 0.78%, that should not deter investors from prioritizing it as a cryptocurrency to buy now.
The asset which trades at $0.695 has a good standing because it is a token that involves NFTs. With the way NFTs have gained momentum this year, MANA is on its way to breaking over its present price.
This strong NFT standing can be seen in Decentraland's recent partnership with popular brand Coca-cola. The blockchain firm happened to be among the partners for Coca-Cola's launch and auction of its first-ever NFT collection. The global beverage company also collaborated with NFT marketplace OpenSea and designer Tafi.
In June, the world's oldest auction house Sotheby's, chose Decentraland as its preferred destination for a virtual gallery. Sotheby's claim of its stake in the metaverse by opening its first-ever virtual gallery shows the popularity of the Decentraland project.
4. Shiba Inu (SHIB)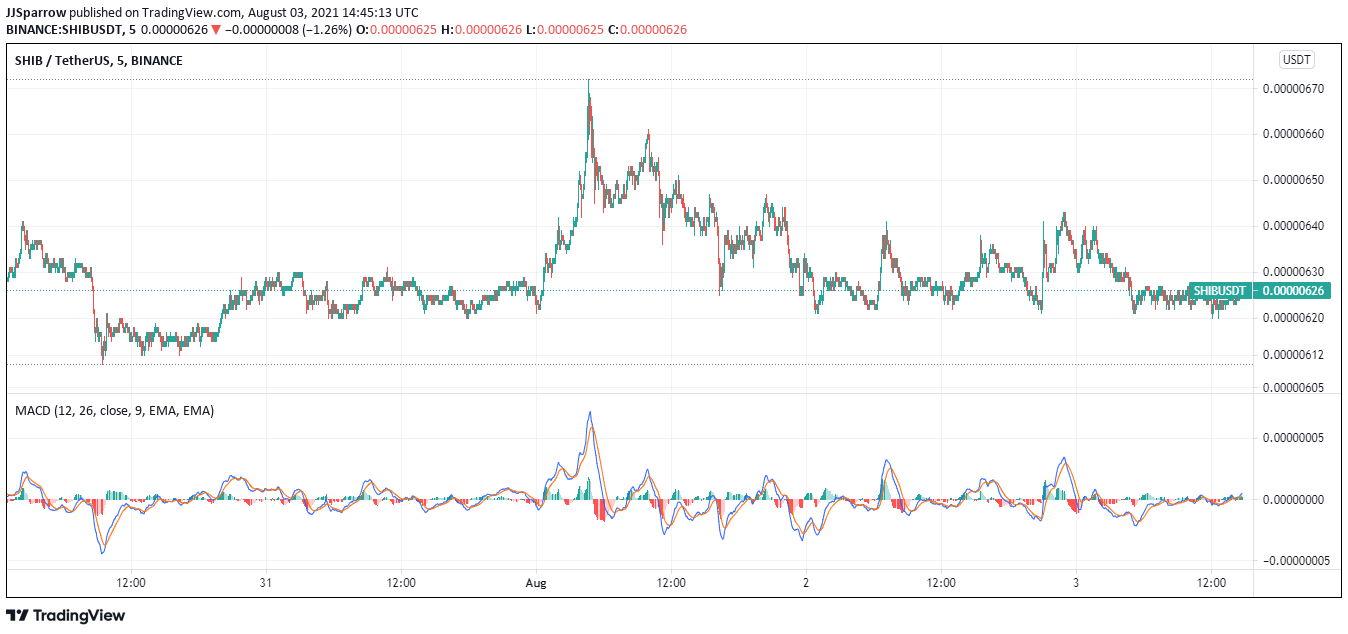 Known popularly as the "Dogecoin killer," Shiba Inu broke into the crypto scene following a 21,000% increase in just one week. This has seen several investors stack up on SHIB and why we believe it is one of the best cryptocurrency to buy now given its relatively cheap price.
Following hot on Dogecoin's heels, Shiba Inu has been a revelation and has become a clear favorite in the hot meme coins scene. After Dogecoin, Shiba Inu is the next most popular dog-themed cryptocurrency.
This has seen it become one of the top meme-based cryptocurrencies.
It recently launched its decentralized exchange (DEX) platform ShibaSwap which enables users to DIG (provide liquidity), BURY (stake), and SWP tokens to gain WOOF returns. It also allows users to generate passive income from their SHIB tokens.
Aside from being a liquidity protocol, ShibaSwap also supports digital collectibles or non-fungible tokens (NFTs).
Currently, 1 SHIB goes for $0.000006 having dipped by 0.35% in the last 24 hours. However, SHIB is still a high ranking coin with a market cap of roughly $2.5 billion and is the 44th most valuable crypto asset.
Looking beyond its price action, Shiba Inu has seen growing adoption and this should be a good reason to add it among your cryptocurrency to buy now list.
The Dogecoin spinoff was recently added to social trading platform eToro over the weekend. The online broker added support for the SHIB token following growing demand from users.
5. Polkadot (DOT)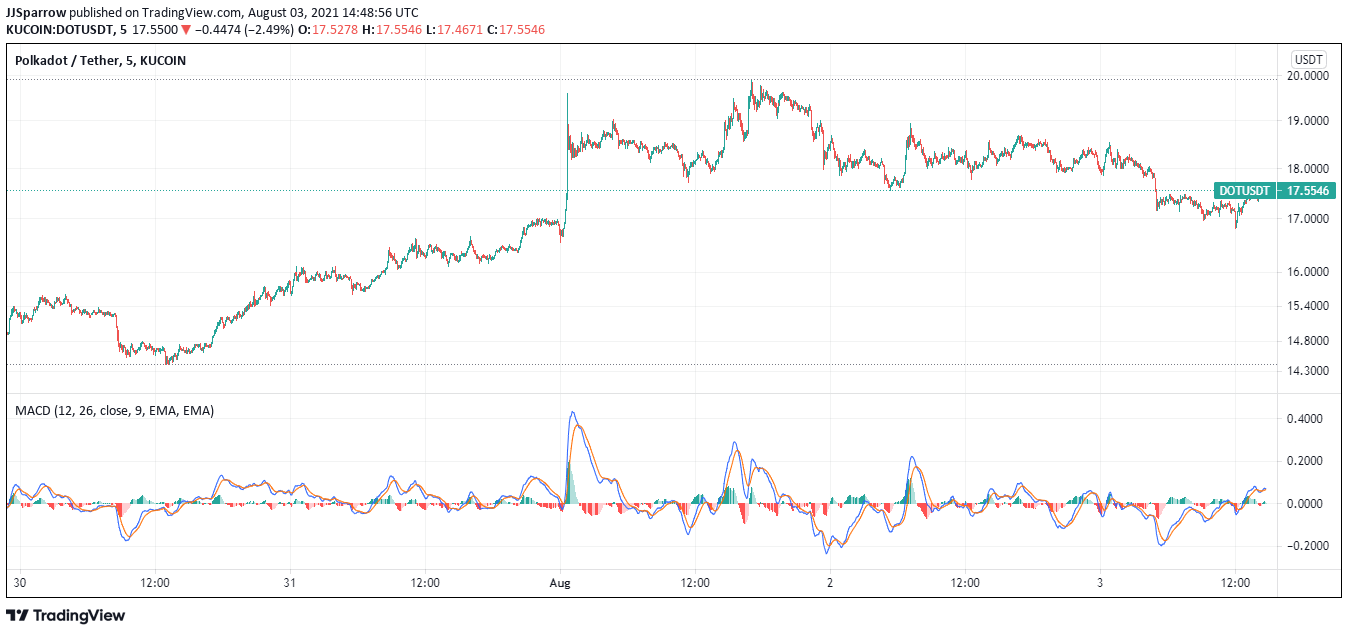 Polkadot's unique value proposition and strong affiliation with the Ethereum network makes it a cryptocurrency to buy now.
Founded by former Ethereum co-founder and CTO Dr.Gavin Wood, Polkadot is a multi-chain heterogeneous blockchain platform that enables both private and public blockchains to communicate using sharded technology.
In essence, it enables the trustless transfer of value between blockchain platforms.
Polkadot sports four core components, including a relay chain, parachain, parathreads, and bridges. Its Relay Chain serves as the heart of the blockchain platform and enables consensus and interoperability across several blockchains.
Parachains are independent blockchains that have their own tokens while leveraging on the Polkadot protocol. On the other hand, parathreads enable flexible connectivity as crypto protocols can choose to host their platforms temporarily on the Polkadot network.
At press time, Polkadot was trading at $17.43 and is down by 3.49%. Even though the DOT token price is currently down, it has a large trading volume of $1.4billion in the last 24 hours.
Polkadot is one of the popular 'Ethereum killers' and its growing adoption by dapps have seen it become one of the top ten most valuable cryptocurrencies.
Although Polkadot has not fully launched its dapps platform, its sister canary network Kusama is expected to herald in parachain auctions for the network.
Last month, the first decentralized exchange on the Kusama ecosystem was launched by Karura, the decentralized finance (DeFi) network of the Acala Foundation. According to the announcement, Karura Swap opened for trading with $3.4 million in total value locked.
Once the Kusama parachain auction is complete, Polkadot will commence its parachain auctioning and this would likely see its DOT token surge.
Capital at risk.